UPDATE:  Carter Center Announces Delegation to Witness June 16-17 Runoff Election in Egypt (عربي) >>
Voting began Wednesday in Egypt, where more than 50 million registered voters may choose the first genuinely democratically elected president in the country's history.
In the Al-Sayeda Zeinab and Al-Sayeda Aisha neighborhoods of Cairo, hundreds of people lined up outside polling stations ahead of poll opening at 8 a.m. They warmly welcomed President and Mrs. Carter as they arrived to witness voting as part of the 100-member Carter Center delegation.
Those in line expressed enthusiasm, many preparing to vote for the first time in their lives. "These are two days of feast for us," an elderly voter told Mrs. Carter. "The sun has risen in Egypt," said another.
Some of those who participated in the revolution that overthrew Hosni Mubarak had lost enthusiasm, but 24-year-old Gehad Abada still thought it was important to vote.
"I am not hopeful about who we will elect as the next president per se, but I am hopeful that he will leave after four years and that we will hold him accountable for what he does, and for anything that goes wrong," she said.
In a country holding its first real election after decades of dictatorship under one person, that hope means a lot.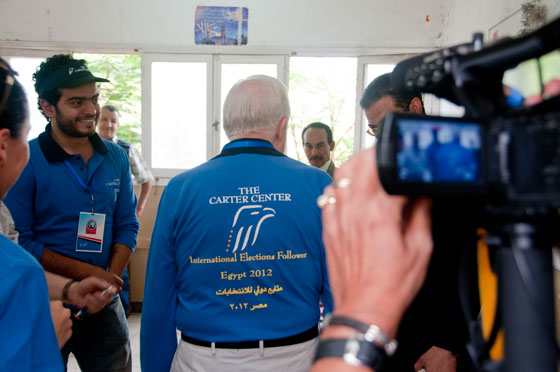 President Carter and Carter Center witnesses are welcomed into a polling station by the presiding judge on Wednesday, May 23. (All Photos: D. Hakes/The Carter Center)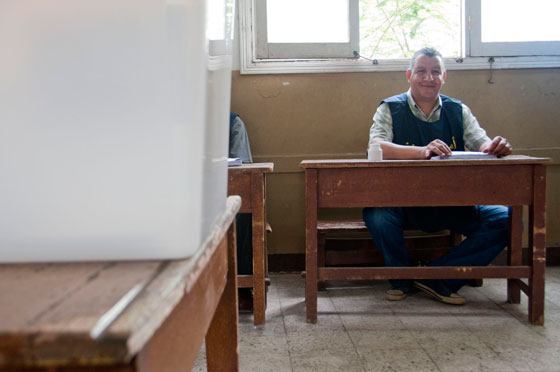 A poll worker waits for the next voter to approach his table so he can check his voter identification card.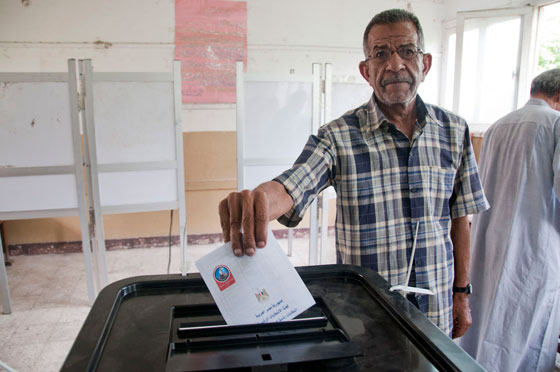 Shortly after voting began on May 23, a man casts his ballot in Cairo.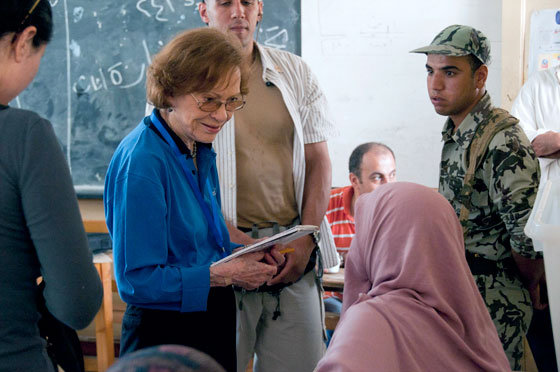 Mrs. Carter talks with a female political party observer in Cairo.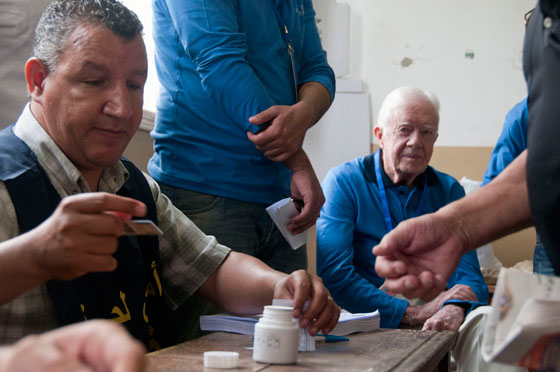 President Carter watches as poll workers check a voter's ID.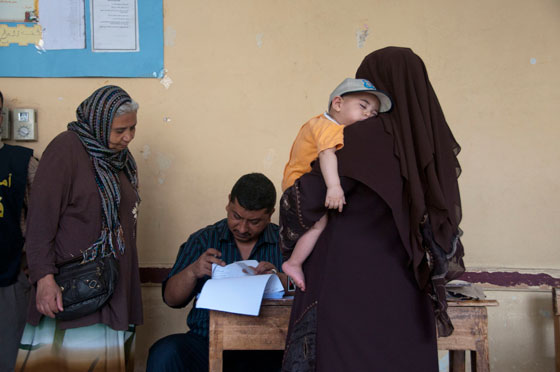 Perhaps tired from a long wait in line, a child rests on his mother as she signs in to vote.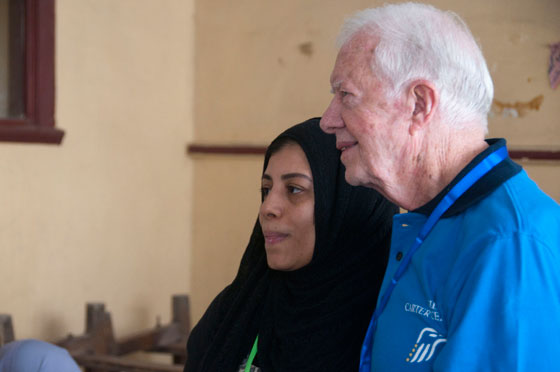 President Carter poses for a photo with a voter in Cairo. The Carters were warmly welcomed at every polling station that they visited on May 23.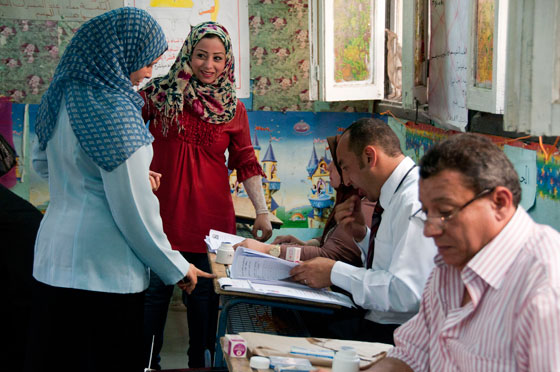 Women prepare to vote in Cairo.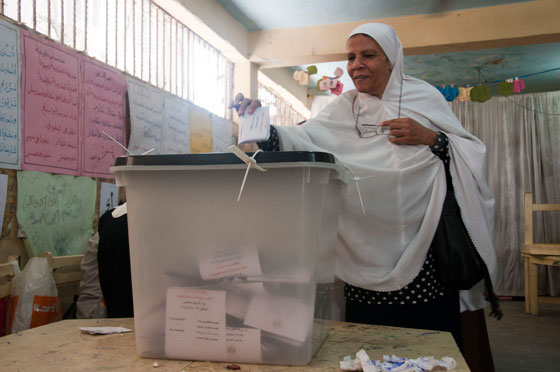 A woman casts her ballot in Cairo on May 23.