Aug. 20, 2014
By Dr. John Hardman
John Hardman, M.D., will step down as president and CEO of The Carter Center in September, following two decades of service.
In September, I will step down as president and CEO of The Carter Center after more than 20 tremendously fulfilling years. I have been awed, inspired, and challenged by the way founders Jimmy and Rosalynn Carter have used their influence to make a difference in the world. Through their vision and courage, the Center has become a positive force, setting a high standard for the concrete impact a nonprofit, nongovernmental organization can make when like-minded people strive together for common objectives.
When I came to The Carter Center over 25 years ago, I knew I wanted to be a part of the far-reaching goals and groundbreaking efforts already emerging here. In my early years, working on reducing tobacco use and diminishing stigma against mental illnesses, interaction with the amazing experts and professionals who were onboard was energizing. Despite diverse disciplines within our health and peace programs, we were attracted by a shared belief in all the Center was capable of accomplishing. Later, I was honored and privileged to be tasked with leadership roles in which I could help develop that special potential, while guiding the Center into the future.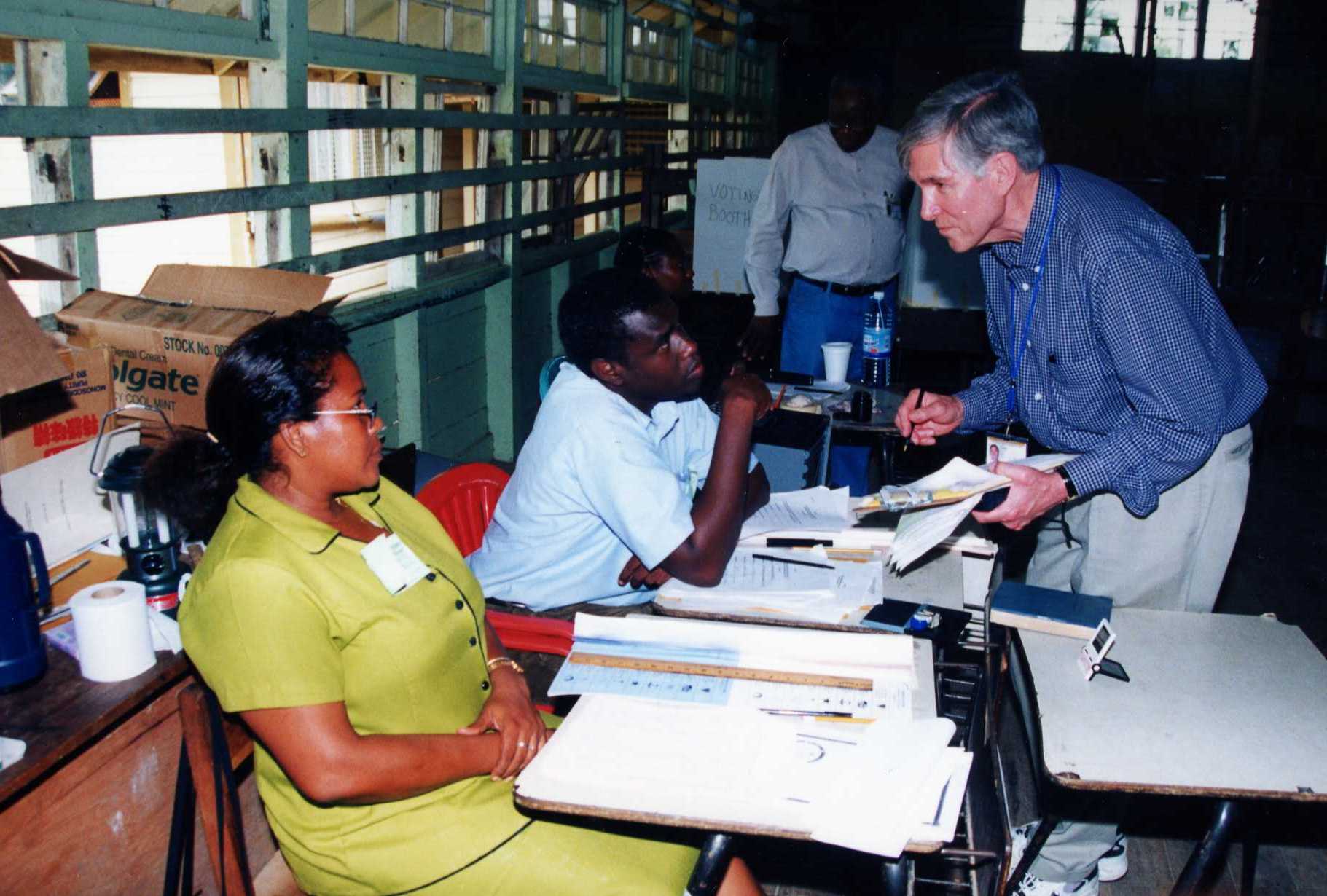 In this file photo, Dr. John Hardman talks to election workers as he observes polling in Guyana's 2001 elections. To date, the Carter Center has observed 96 elections in 38 countries and continues to forge methods and tools that lead the field.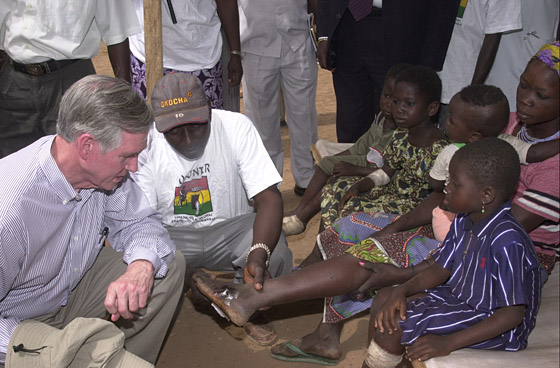 A Ghanaian volunteer shows Dr. John Hardman the leg of a young Guinea worm patient. In May 2010, with Carter Center support, Ghana reported its last case of Guinea worm disease and announced it had stopped disease transmission a year later. 
I have been blessed to see The Carter Center help to improve the lives of some of the world's poorest people in over 80 nations around the globe. Working with donors, partners, and directly with the people themselves, our teams have built long-term relationships that have allowed the Center to make an impact over time, as societal and political evolutions and battles to rid diseases, restore peace, and strengthen democracy take not months or years, but decades. While our programs sometimes have changed, our principles and mission have remained the same, making the Center a trusted, credible partner worldwide.
Continuing to look forward, I am pleased to welcome Ambassador (ret.) Mary Ann Peters to The Carter Center. With her experience and proven commitment to human rights and the alleviation of human suffering, I know she will relish the challenge of stewardship for the Carter Center's important mission, building on the foundation of hope for the future that is President and Mrs. Carter's legacy.
Related Resources