Jan. 15, 2020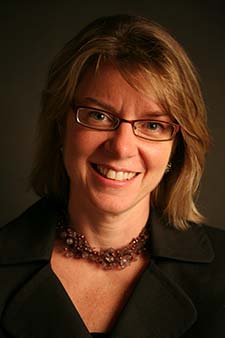 Laura Neuman is director of the Carter Center's Rule of Law Program.
Selima Begum, 28, is the mother of a 7-year-old boy with cerebral palsy. They live in Tuker Bazar Union, Sylhet Division, Bangladesh. Since her divorce, Begum has struggled to provide necessary medical care for her son, at times having to forgo routine medical treatments because of a lack of money. Though she works as a housecleaner when she can, it often does not pay enough to meet all her family's needs.
Begum knew that disability allowances existed but was not familiar with the requirements or application process for receiving them. After several years of being unable to find this public information, Begum said she had lost hope of ever receiving the assistance.
However, more recently, Begum began attending village courtyard group meetings led by IDEA, a Carter Center partner in Bangladesh, where we have begun work to help women access government information. The courtyard meetings allow participants to identify issues and consider how increased access to information could help solve them.
In December 2018, with IDEA's assistance, Begum filed an information request with the upazila (subdistrict) level of the Ministry of Social Welfare office to determine the application requirements and process. She received the information in January 2019 and used it to file the documentation required for the allowance.
After just a few days, the Social Welfare office informed Begum that she qualified for a disability allowance to support her son's care and immediately provided her a disability card.
Although the process was straightforward, it was inaccessible and opaque to Begum when she couldn't access the necessary information. Now, she said, "If women have information, they can do anything…. They will be able to change their lives."
Related Resources
Learn more about the Carter Center's Rule of Law Program »
Learn more about the Carter Center's Women and the Right of Access to Information Project »