Nov. 12, 2020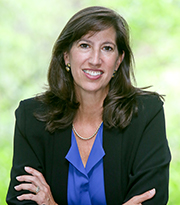 Paige Alexander is chief executive officer of The Carter Center.
I don't need to tell you what a strange and challenging year 2020 has been.
A pandemic has forced us to avoid close human interactions, but The Carter Center has been fortunate and is taking advantage of the opportunities that technology brings to keep moving forward with our mission to wage peace, fight disease, and build hope.
I joined The Carter Center in June and, like many of you, I worked—and continue to work—from home. And while I would rather be meeting with my new colleagues in person, I have been impressed with all we have accomplished through online meetings and events.
In August, Jason Carter, grandson of Carter Center founders President Jimmy Carter and Rosalynn Carter and chair of the Board of Trustees, and I hosted a virtual version of Carter Center Weekend.
This annual event is usually an in-person affair for 300 or so Carter Center supporters, but this year we more than doubled the number of participants who heard firsthand from our experts on Guinea worm eradication and elections, including what we are doing on domestic election work. It was a thrill to share special messages from President and Mrs. Carter, Jon Stewart, Willie Nelson, Lin-Manuel Miranda, and others. (The video is still available on our website and YouTube channel.)
And while we're using technology in new ways, one way we've always done business has made the pandemic environment easier—a reliance on in-country staff and community volunteers to carry out the work. We can provide technical expertise, but it's only in partnership with those at the grassroots level that sustainable change is possible.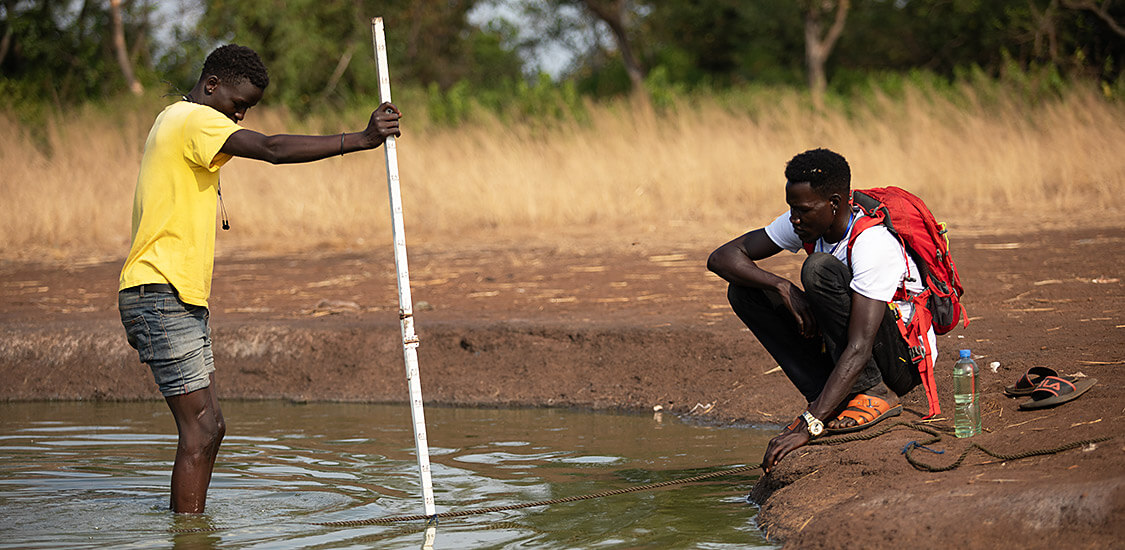 With the assistance of a colleague, Wegwa Odol Othow (left) measures a pond for application of a safe larvicide that helps stop the Guinea worm life cycle. (Photo: The Carter Center)
For example, the effort to eradicate Guinea worm disease requires that hundreds of village volunteers ensure their communities filter drinking water and keep those infected out of water sources. These everyday heroes can carry out their work, pandemic or not.
Similarly, our Guatemalan staff who help their fellow Guatemalan women access government information did not need to evacuate the country. Like all our in-country staff, they are still invested and present in their communities.
We have over 2,800 staff in countries worldwide, and they are the real heroes keeping this work moving forward at such a difficult time. Together, we are ensuring the most vulnerable people are not forgotten.
As we navigate these uncharted waters together, I thank you for your continued support.