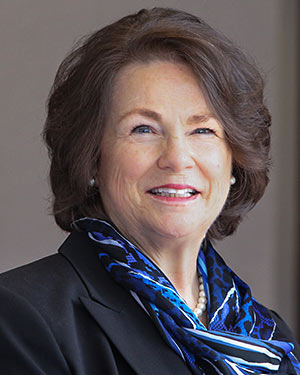 Ambassador (ret.) Mary Ann Peters is the CEO of The Carter Center.
At this time of great challenges brought by the COVID-19 pandemic, I have been deeply moved by the commitment of our Carter Center staff to our mission to help the world's poorest people. Indeed, our aim to wage peace, fight disease, and build hope has never been more urgent than it is today.
Most of our 20 field offices and our headquarters have switched temporarily to a telecommuting model, and program activities have been modified to adhere to the distancing restrictions necessary to mitigate the spread of COVID-19 and keep our 2,500 worldwide staff and their families safe. Yet our good work continues.
The Guinea Worm Eradication Program is providing 24/7 support to community-based volunteers in Chad, Ethiopia, Mali, and South Sudan. In its last phases, the Guinea worm eradication effort relies on surveillance in rural communities, remote from urban areas. With personal distancing measures and safe practices, we can proceed to rid the world of this horrible parasitic disease.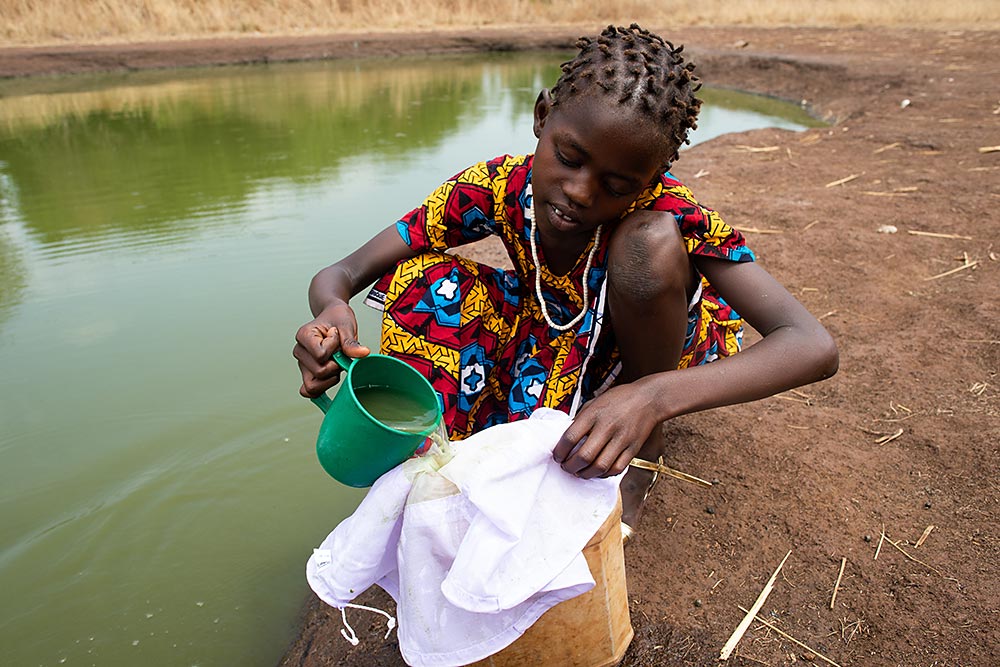 Kurujwok Okoth Oriew, 10, of Wichini village, strains pond water through a household filter into a pail in Gog, Ethiopia. (Photo: The Carter Center/R. Youngblood)
Although we evacuated staff following the March 2 election observation mission in Guyana, we remain committed to promoting democracy and constitutional reform in Guyana, and we are willing to return when the electoral process resumes, assuming international travel is feasible.
In addition, we are exploring ways we might help the nations where we work deal with the coronavirus pandemic. Our Mental Health Program created a list of mental health resources for coping in the time of COVID-19, which is at mentalhealthjournalism.org. And our Rosalynn Carter mental health journalism fellows are publishing stories worldwide on the mental health impact of the virus.
When the Ebola crisis hit Liberia several years ago, The Carter Center was a trusted channel for disseminating disease prevention information. As COVID-19 spreads to sub-Saharan Africa and Latin America, our partner networks of health workers and volunteers, under the auspices of ministries of health, are being enlisted to provide critical prevention information to the public.
In Ethiopia, our digital threats project is exploring possible steps to find and flag online misinformation and disinformation related to COVID-19 using the same techniques with which they track information related to politics and elections.
Working together and staying positive, we can find renewal by building hope for others.
In June, Paige Alexander will succeed me as CEO of The Carter Center. It has been a great honor to serve in this role for nearly six years. My personal thanks to all of you, who so generously support the Center's work to wage peace, fight disease, and build hope.