Sept. 1, 2020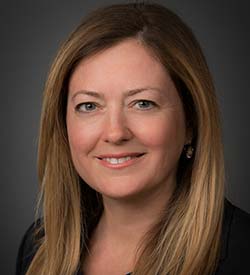 Barbara Smith
ATLANTA (Sept. 1, 2020) — Barbara Smith, principal and founder of the international development consulting firm Mountain Time Development and a senior associate at the Center for Strategic & International Studies, has been named vice president of the Carter Center's peace programs, effective Sept. 21.
"Barbara Smith's international policy and peacebuilding experience spans United Nations, U.S. government, academic, and nonprofit organizations, making her a great fit for The Carter Center," said the Center's CEO, Paige Alexander. "We are excited to welcome her not just because she is an expert in matters of human rights, democracy, and governance but also a strategic thinker and a proven leader."
In her new role, Smith will oversee the Center's democracy, human rights, conflict resolution, and rule of law programs, which operate projects in countries across the globe. Peace program staff have observed 111 elections in 39 countries and helped develop international election standards. They also are working to resolve conflict and build sustainable peace in Syria, Mali, Sudan, and Israel-Palestine, among other places; leading innovative projects to improve the rule of law and access to information in Liberia, Guatemala, and Bangladesh; and supporting human rights defenders around the world, with a special focus on West Africa and the Democratic Republic of Congo.
At the Center for Strategic & International Studies, she was a senior associate (non-resident) for the Human Rights Initiative, conducting field work and research on civil society. Her wide-ranging career also includes assignments at the United States Agency for International Development and with the National Security Council in the White House. At USAID, she held a number of positions, most recently as deputy assistant to the administrator in the Bureau of Policy, Planning, and Learning. She also co-led the team that created the seminal USAID 2013 Democracy, Human Rights, and Governance Strategy, which is applied across the approximately 100 countries where USAID works. Other positions at USAID include senior policy analyst, deputy coordinator for Middle East Transition Response during the Arab Spring, and senior field advisor for democracy and governance.
Smith served on the National Security Council as a director for Afghanistan and Pakistan affairs and as senior director for governance and law at the Asia Foundation. She has also held senior positions overseas. In Bosnia and Herzegovina, she was a spokesperson for the U.N. High Commissioner for Refugees. And in Afghanistan, she was assistant country representative for the Asia Foundation, where she also directed the Foundation's efforts to assist Afghanistan in holding its first post-Taliban elections.
Smith earned a bachelor's degree in government from the University of Texas and a master's degree in political science from Texas State University.
###
Contact: In Atlanta, Soyia Ellison, soyia.ellison@cartercenter.org
The Carter Center
Waging Peace. Fighting Disease. Building Hope.
A not-for-profit, nongovernmental organization, The Carter Center has helped to improve life for people in over 80 countries by resolving conflicts; advancing democracy, human rights, and economic opportunity; preventing diseases; and improving mental health care. The Carter Center was founded in 1982 by former U.S. President Jimmy Carter and former First Lady Rosalynn Carter, in partnership with Emory University, to advance peace and health worldwide.