Sept. 13, 2022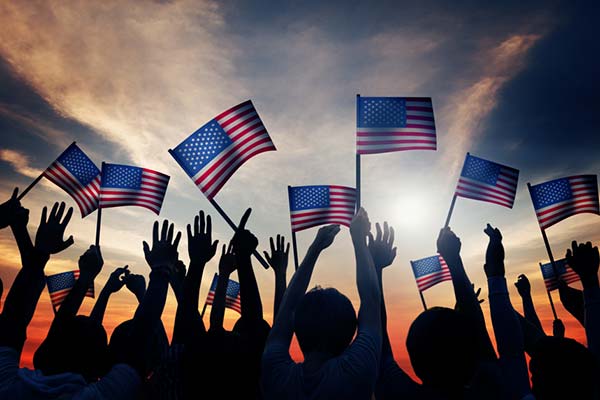 ATLANTA — The Carter Center today officially launched the Candidate Principles for Trusted Elections initiative, a bipartisan effort to encourage candidates, political parties, and voters to uphold five core doctrines of democratic elections: integrity, nonviolence, security, oversight, and the peaceful transfer of power.
Among the first to sign on to these principles are the three candidates for Georgia Secretary of State: current office holder Brad Raffensperger, a Republican, and his two opponents, Democratic State Rep. Bee Nguyen, and Ted Metz, a Libertarian.
"Most Americans, no matter their political affiliation, want politicians to lead by example, play by the rules, and adhere to the values that serve as the cornerstone of our democratic republic," said Paige Alexander, CEO of The Carter Center. "As an organization with roots in Atlanta, we are proud that our Georgia Secretary of State candidates are among the first in the nation to commit to the Candidate Principles. They are leading by example, and we hope that in the coming weeks, many other candidates will do the same."
While the Candidate Principles for Trusted Elections is an initiative of The Carter Center, it is backed by more than 50 organizations and institutions across the political spectrum, including the Gerald R. Ford Presidential Foundation.
Anyone — candidates, organizations, community leaders, and voters — can pledge their support for the Candidate Principles at principledcandidates.org.
"When individuals sign on," said Alexander, "they're sending a signal to their friends, coworkers, and neighbors that they respect each other and the law — and that they expect their political leaders to do the same."
Supporters of the Candidate Principles agree to:
Cooperate with election officials, adhere to rules and regulations, and refrain from knowingly propagating falsehoods about the electoral process.
Encourage a peaceful election atmosphere during the preelection, polling, counting, and post-election periods. Denounce any attempt to intimidate, harass, threaten, or incite violence against opponents, their supporters, and election workers.
Respect voters' freedom to exercise their lawful rights to register and vote, free from interference, obstruction, or intimidation.
Encourage political parties and others to train poll watchers on the election process and appropriate roles and behaviors, responsibilities, and obligations.
Make claims of election irregularities in accordance with the law and acknowledge the legitimacy of the outcomes after the results have been certified and all contestations decided.
The Carter Center is focusing its midterm election and democracy resilience efforts in Georgia, North Carolina, Florida, Arizona, and Michigan, but candidates, individuals, and organizations everywhere are encouraged to visit principledcandidates.org and sign on to support the Candidate Principles.
###
Contact: In Atlanta, Soyia Ellison, soyia.ellison@cartercenter.org
Waging Peace. Fighting Disease. Building Hope.
A not-for-profit, nongovernmental organization, The Carter Center has helped to improve life for people in over 80 countries by resolving conflicts; advancing democracy, human rights, and economic opportunity; preventing diseases; and improving mental health care. The Carter Center was founded in 1982 by former U.S. President Jimmy Carter and former First Lady Rosalynn Carter, in partnership with Emory University, to advance peace and health worldwide.