Dec. 4, 2007
Wednesday, Dec. 12, 2007, 7 p.m. EST
FOR IMMEDIATE RELEASE
Contact: Deborah Hakes, 404-420-5124
NOTE TO MEDIA: Journalists wishing to cover the following event are requested to RSVP by noon on Wednesday, Dec. 12, to Deborah Hakes at 404-420-5124 or dhakes@emory.edu.
Atlanta...The Soviet Gulag prison system imprisoned millions of innocent people during its infamous history; a panel of human rights leaders will discuss its impact on Russia and the world today, as well as offer comparisons to the American Civil Rights Movement, at a sold out program Dec. 12 from 7 to 8:30 p.m. EST.  The event is part of the Conversations at The Carter Center speaker series, which features panel discussions of current world topics and Carter Center work.
Panelists include former U.S. President Jimmy Carter; Larry Cox, executive director of Amnesty International USA; Sergei Kovalev, Russian human rights activist and former Gulag prisoner;  and Isaac Newton Farris Jr., nephew of the late Martin Luther King Jr., and president and CEO of The King Center in Atlanta. Karin Ryan, director of the Carter Center's Human Rights Program, will moderate.  The group will also answer questions submitted by audience members and online (link at right).
The event coincides with the opening of an exhibition on the Gulags at The Martin Luther King, Jr., National Historic Site, which is the first retrospective of the Soviet Gulags system in the United States.
Conversations will be webcast live and archived on the Carter Center's Web site, www.cartercenter.org . Note:  RealPlayer is required for viewing the webcast.  Free download at right.

The event will be held at The Carter Center, Ivan Allen III Pavilion, 453 Freedom Parkway, Atlanta, GA 30307. For the complete Conversations at The Carter Center schedule, visit http://www.cartercenter.org/involved/conversations/index.html 
  
####
"Waging Peace. Fighting Disease. Building Hope."
The Carter Center celebrates its 25th anniversary in 2007. A not-for-profit, nongovernmental organization, The Carter Center has helped to improve life for people in more than 70 countries by resolving conflicts; advancing democracy, human rights, and economic opportunity; preventing diseases; improving mental health care; and teaching farmers in developing nations to increase crop production. The Carter Center was founded in 1982 by former U.S. President Jimmy Carter and his wife, Rosalynn, in partnership with Emory University, to advance peace and health worldwide. Please visit www.cartercenter.org to learn more about The Carter Center.
Visit exhibition Web site:  GULAG - Soviet Forced Labor Camp and the Struggle for Freedom Online Exhibit >>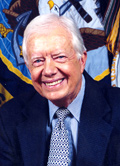 Jimmy Carter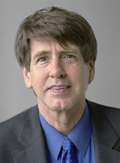 Larry Cox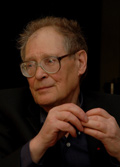 Sergei Kovalev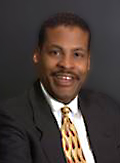 Isaac Newton Farris Jr.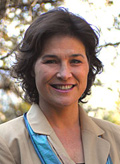 Karin Ryan