The April 23 Conversations webcast "Digital Threats to Democracy" has been postponed until further notice. 
Our Conversations series brings you up close with Carter Center experts, policymakers, and other special guests to discuss the issues that shape your world. Following their discussion, panelists take questions from the audience. All Conversations are webcast live and archived for future viewing. You can register online to attend an event in person at the Carter Center's Ivan Allen Pavilion. Some events may require an online ticket purchase. The free live webcasts do not require registration.
Complete 2019-2020 Schedule: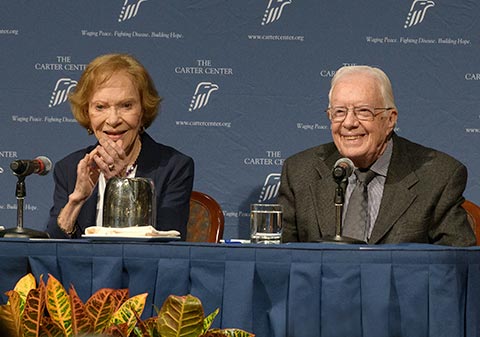 A Conversation with the Carters
Tuesday, Sept. 17, 2019, 7–7:45 p.m. EDT
Former U.S. President Jimmy Carter and former First Lady Rosalynn Carter discuss some of the ways The Carter Center has been waging peace and fighting disease to build hope for millions around the world. They also take your questions. Watch the archived video »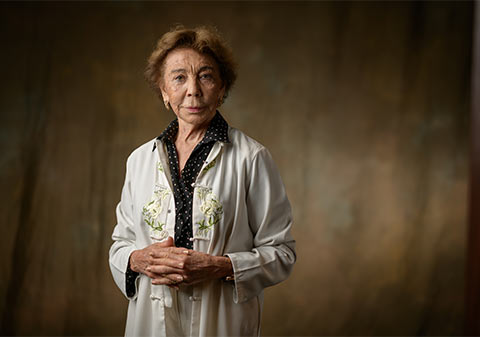 Standing Strong Against Attacks on Human Rights
Wednesday, Oct. 16, 2019, 7-8:15 p.m. EDT
In many parts of the world, repression is on the rise and freedom on the decline. But brave human rights defenders continue to fight for equality and fair treatment for all. Hear what participants in our Human Rights Defenders Forum have to say about the state of human rights across the globe. Learn what they're doing to protect and promote these rights – and how you, too, can be a defender. Watch the archived video »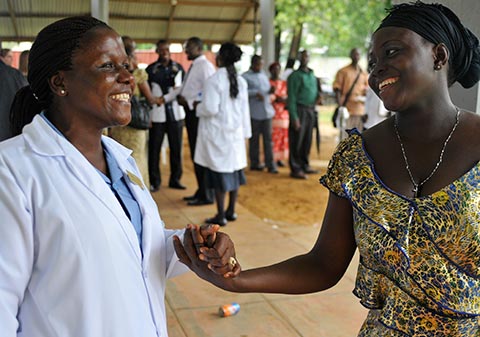 Atlanta's Role in the Global Mental Health Revolution
Tuesday, Jan. 14, 2020, 7-8:15 p.m. EST
Today, more than 450 million people worldwide live with a mental illness, and depression is the world's leading cause of disability. In countries ravaged by war, disease, or natural disaster, the toll is especially devastating. In the United States, the suicide rate is the highest it's been in more than 50 years. Learn what The Carter Center and The Center for Victims of Torture are doing to address the mental health crisis. This program is presented in partnership with the Georgia Global Health Alliance. Watch archived video »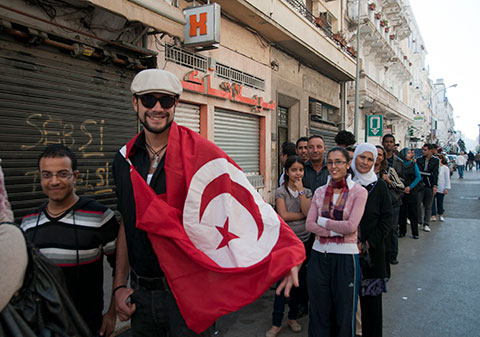 Tunisia: The Best Hope of the Arab Spring
Thursday, Feb. 27, 2020, 7-8:15 p.m. EST
In December 2010, a young Tunisian set himself on fire to protest injustice, touching off a revolutionary fever that swept the region. The Arab Spring, as it became known, seemed to augur the arrival of a democratic era. But while its reverberations are still being felt in Algeria and Sudan, only Tunisia can boast of new democratic institutions. The Carter Center has worked there since 2011, implementing democracy-strengthening projects and observing the transition, including this fall's planned elections. Why did the Arab Spring work in Tunisia when it was not as successful elsewhere? Come hear about the challenges facing Tunisia and what the Center is doing to bolster democracy and human rights. Watch archived video »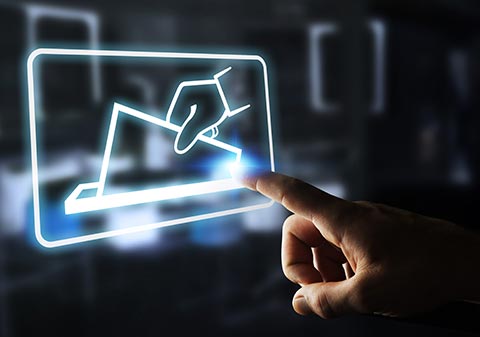 POSTPONED
Digital Threats to Democracy *Webcast Only*
Originally scheduled for Thursday, April 23, 2020, this event has been postponed until further notice. 
Social media is increasingly being used to disseminate disinformation to influence elections and politics more broadly. As defenders of democracy look for ways to recognize and combat disinformation, The Carter Center has launched a pilot project to develop and refine tools and techniques to analyze election-related disinformation. It's also working with the election observation and human rights communities to begin establishing new international norms and standards in this area. Find out what we've learned so far and what more can be done.