Nov. 16, 2006
FOR IMMEDIATE RELEASE
CONTACT: Deborah Hakes 404-420-5124
ATLANTA...U.S. policies established during the war on terror have undermined the human rights principals upon which the country was founded, adversely affecting the country's reputation globally, the rights of its citizens, and the work of human rights activists. 
Join human rights experts Curt Goering, senior deputy executive director of Amnesty International USA, and Karin Ryan, director of the Carter Center's Human Rights Program, as they examine prospects for reasserting U.S. commitments on human rights at the next Conversations at The Carter Center. As part of an interactive audience discussion, they will address challenges for the Bush Administration, the new Congress, and the American people.
"The Urgency of Repairing U.S. Human Rights Policies" is part of the 2006-07 Conversations at The Carter Center series and takes place on Wednesday, Dec. 6, 2006, from 7 to 8:30 p.m.
All Conversations will be held in the Ivan Allen Pavilion of The Carter Center, located at One Copenhill, 453 Freedom Parkway, in Atlanta, and are webcast live at www.cartercenter.org. For directions, go to www.cartercenter.org/about/faqs/directions.html.
Conversations at The Carter Center is an annual series of evening programs designed to increase public awareness on issues of national and global importance as they relate to the Center's work. Distinguished panels of Carter Center experts and special guests make presentations followed by question-and-answer periods with the audience. The full Conversations schedule may be found at www.cartercenter.org/involved/conversations/index.html.
###
The Carter Center was founded in 1982 by former U.S. President Jimmy Carter and his wife, Rosalynn, in partnership with Emory University, to advance peace and health worldwide. A not-for-profit, nongovernmental organization, the Center has helped to improve life for people in more than 65 countries by resolving conflicts; advancing democracy, human rights, and economic opportunity; preventing diseases; improving mental health care; and teaching farmers to increase crop production. To learn more about The Carter Center, please visit: www.cartercenter.org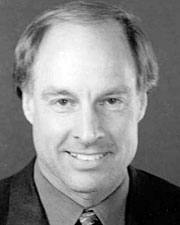 Curt Goering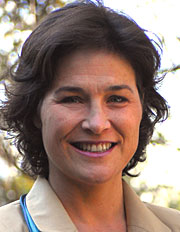 Karin Ryan