Advancing Parity in Behavioral Health
Utilizing our unique position in Georgia, the Center's Mental Health Program works to advance evidence-based public policy at the state level, while identifying best practices that can inform policy change in other states and at the federal level. A key focus of our work is to implement and enforce parity laws, so that people can access behavioral health treatment.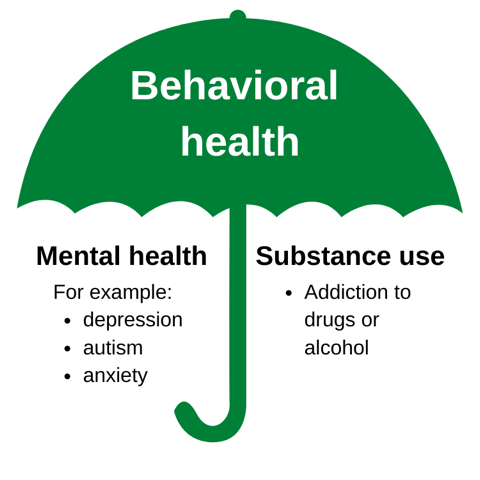 What is parity in behavioral health services?
The term parity means that insurance plans should pay for behavioral health care, including mental health and substance use disorder treatment, on par with physical health care. Parity is required by federal law for most insurance plans.
Without parity, people are not able to access the care they need
Without parity, mental health treatment is covered at far lower levels in health insurance policies than other medical conditions. This means people are forced to navigate a confusing insurance system in the middle of a crisis. It means people are unable to access early treatment that can prevent a more costly crisis down the road. In addition, denying adequate insurance coverage can exacerbate stigma against people with mental illness and substance use disorders.

Georgians often have more difficulty getting treatment for their mental health conditions and substance use disorders than they do accessing other medical care. In many cases, insurance plans charge them more or put more restrictions on behavioral health benefits that are not in place for other medical care. A recent study shows how hard it can be for Georgia consumers to access behavioral health services, when compared to other medical services.
For example, the study found:
Georgians are

4.2 times more likely

to have to go out of network for an office visit for behavioral health services (compared to primary care.)
Georgians are

9.7 times more likely

to have to go out of network to visit an outpatient facility for behavioral health services. (This is much higher than the national average.)
State leaders can act to improve parity
According to a 2018 report, produced in collaboration with Morehouse School of Medicine, The Kennedy Forum and Well Being Trust, 32 states, including Georgia, received a failing grade for behavioral health parity. The Carter Center Mental Health Program is working with state and national partners to identify steps that Georgia policymakers can take to implement and enforce parity, across both private and public insurance plans, while educating the public about the importance of parity.
Read more about mental health parity at the national level: