Oct. 30, 2002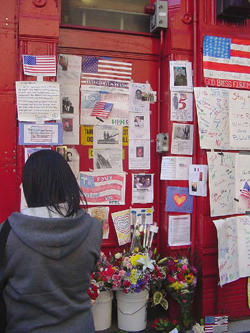 Conversations At The Carter Center
In The Wake of September 11th
Tuesday, Nov. 5, 2002
7:00-8:30 p.m.
Photo By George Marengo
Etched forever on our minds are the images of the Sept. 11 attacks in New York City and Washington, D.C. But how do some of us cope with the mental aftereffects of such a potentially staggering trauma? Former First Lady Rosalynn Carter leads a blue-ribbon panel in search of answers. The Carter Center's new Mental Health Program Director, Dr. Thomas Bornemann, will moderate. Dr. Julie Gerberding, newly appointed director of the U.S. Centers for Disease Control and Prevention,will join former New York City Health Commissioner Dr. Neal Cohen, who was there at the time of the attacks. Dr. Robert Ursano, who was involved in the recuperative efforts at the Pentagon and is an expert in the psychological effects of crisis and disaster, will provide insight as well.
Conversations at The Carter Center, an annual series of evening programs, is designed to increase public awareness of issues of national and global importance. Each of the five 2002-2003 programs will feature remarks by distinguished experts, special guests, and Carter Center staff, followed by a question-and-answer period. Tickets are still available for In The Wake of September 11 and can be reserved by calling 404-420-3804. There is no charge and the event is open to the public. Media representatives must RSVP by 3 p.m., Nov. 5.
Read more about the 2002-2003 Conversations series.
Featured Panelists:

Julie Louise Gerberding M.D., M.P.H., is the newly-appointed director for the Centers for Disease Control and Prevention. She is an associate clinical professor of medicine (infectious diseases) at Emory University.
She earned her bachelor of arts degree, magna cum laude, in chemistry and biology, and M.D. degree at Case Western Reserve University in Cleveland, Ohio. She then completed her internship and residency in internal medicine at UCSF, where she also served as chief medical resident before completing her fellowship in clinical pharmacology and infectious diseases at UCSF. She earned her master of public health degree at the University of California, Berkeley, in 1990.
As acting deputy director of National Center for Infectious Diseases, Dr. Gerberding played a major role in leading CDC's response to the anthrax bioterrorism events last fall.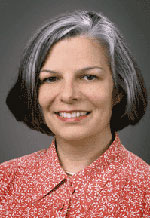 Dr. Julie Gerberding
She joined CDC in 1998 as director of the Division of Healthcare Quality Promotion where she developed CDC's patient safety initiatives and other programs to prevent infections, antimicrobial resistance, and medical errors in healthcare settings. At UCSF, she was director of the Prevention Epicenter, a multidisciplinary service, teaching, and research program that focused on preventing infections in patients and their healthcare providers.
Dr. Gerberding is a member of Phi Beta Kappa, Alpha Omega Alpha (medical honor society), American Society for Clinical Investigation, American College of Physicians, and is a Fellow in the Infectious Diseases Society of America. She has served as chair and co-chair of the IDSA's Committee on Professional Development and Diversity, was elected to serve as a member of the nominations committee, and is currently co-chair of the annual program committee.
Dr. Gerberding is also a member of the Society for Healthcare Epidemiology of America and has served as a member of the AIDS/Tuberculosis committee, is currently serving her third year as academic counselor on the SHEA Board, and will be president of SHEA in 2003. In the past, she served as a member of NCID/CDC Board of Scientific Counselors, the CDC HIV Advisory Committee, and the Scientific Program Committee, National Conference on Human Retroviruses. She has also been a consultant to NIH, AMA, CDC, OSHA, National AIDS Commission, United States Congress OTA, and World Health Organization.
Her editorial activities have included appointments to the editorial board, Annals of Internal Medicine; associate editor, American Journal of Medicine, and service as a peer-reviewer for numerous internal medicine, infectious diseases, and epidemiology journals. Her scientific interests encompass infection prevention and healthcare quality promotion among patients and their healthcare providers. She has authored or co-authored more than 120 peer-reviewed publications and textbook chapters and contributed to numerous guidelines and policies relevant to HIV prevention, post-exposure prophylaxis, management of infected healthcare personnel, and healthcare-associated infection prevention and control.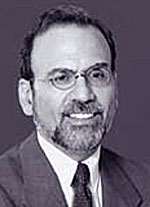 Dr. Neal L. Cohen Appointed by Mayor Rudolph Giuliani, Dr. Neal L. Cohen served as the Commissioner of Health of New York City, overseeing the public health responses to several major crises unprecedented in the history of New York City and the nation. The West Nile virus outbreak, a disease that had never previously appeared in the Western hemisphere, the consequences of the World Trade Center tragedy, and the outbreaks of anthrax due to bioterrorism posed enormous challenges to public health. Cohen is widely admired for having guided New Yorkers through these threats to the public health with resolve, skill, and ability, while at the same time calming their understandable fears.
Dr. Cohen was able to successfully put his vision of an integrated public health model into practice following the events of September 11th. Crisis counselors worked side by side with physicians, nurses, and medical epidemiologists at the media outlets receiving bioterrorist threats and the Family Support Center in order to address both the physical and mental well being of New Yorkers. Dr. Cohen established the Project Liberty initiative to ensure that New Yorkers receive support services, counseling, and treatments to address the impact of the trauma.
Dr. Cohen also served as New York City's Commissioner of the Department of Mental Health, Mental Retardation and Alcoholism Services. As an advocate for incorporating mental health into the mainstream of the public health agenda, he called for the merger of both the Health and Mental Health departments into a unified Department of Public Health. As commissioner, Dr. Cohen focused on strengthening core public health and mental hygiene services and worked to develop initiatives for high-risk populations.
Dr. Cohen is currently the executive director of the newly created Center on Bioterrorism, leading a partnership with industry, academia, and government agencies to improve our understanding of the pathogenesis of potential bioterrorism agents and to translate this knowledge into the biotechnology that will strengthen our preparedness.
He has written and lectured extensively on public health and mental hygiene policy, including physical and mental health issues in the aftermath of September 11th. and the impact of bioterrorism on health and the nation.
A native New Yorker, Dr. Cohen received a bachelor of arts degree from Columbia University and an M.D. degree from New York University School of Medicine. He completed his residency and fellowship in psychiatry at NYU-Tisch Hospital and Bellevue Medical Center. Prior to entering government, he spent over two decades as a community psychiatrist, earning a national reputation for advancing model programs for chronic mentally ill people. He was clinic director of the Milhauser Center for Psychiatric Disorders, then was appointed director of psychiatry at Gouverneur Hospital and went on to become the clinical director and vice chairman of the Department of Psychiatry and Director of its Division of Community Psychiatry at Mount Sinai Medical Center. Before becoming Mental Health Commissioner, he served as chair of the Department's Community Services Board.
Dr. Cohen is the author of Psychiatry Takes to the Streets, the highly acclaimed book on engaging difficult-to-reach mentally ill people. He has been honored by the New York Academy of Medicine, the Coalition of Voluntary Mental Health Agencies, and numerous other organizations for his considerable contributions to improving urban health.
Robert J. Ursano, M.D. is professor of psychiatry and neuroscience and chairman of the Department of Psychiatry at the Uniformed Services University of the Health Sciences, Bethesda, Maryland where he is also director of the Center for the Study of Traumatic Stress. Dr. Ursano is also editor of Psychiatry, the distinguished journal of interpersonal and biological processes, founded by Harry Stack Sullivan.

Dr. Ursano was educated at the University of Notre Dame and Yale University School of Medicine and did his psychiatric training at Wilford Hall USAF Medical Center and Yale University. He completed training as a flight surgeon at the USAF School of Aerospace Medicine. Dr. Ursano graduated from the Washington Psychoanalytic Institute in 1986 and is a member of the teaching faculty of the Institute.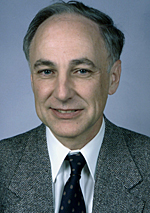 Dr. Robert J. Ursano
Dr. Ursano served as the Department of Defense representative to the National Advisory Mental Health Council of the National Institutes of Mental Health and is a past member of the Veterans Affairs Mental Health Study Section. He is a Fellow in the American Psychiatric Association, the American College of Psychiatrists, and the American College of Psychoanalysts and is listed in Who's Who in America and Who's Who in Medicine and Health Care. Dr. Ursano was the first chairman of the American Psychiatric Association's Committee on Psychiatric Dimensions of Disaster. Through his work with the Committee, the American Psychiatric Association established a collaborative relationship with the Red Cross, the Bruno Lima Award, to recognize contributors to psychiatric care in times of disaster, and the Eric Lindemann Grant to support disaster services. Dr. Ursano was an invited participant to the White House Mental Health Conference in 1999.
He has received the Department of Defense Humanitarian Service Award and the highest award of the International Traumatic Stress Society, The Lifetime Achievement Award, for outstanding and fundamental contributions to understanding traumatic stress. He is also the recipient of the William C. Porter Award from the Association of Military Surgeons of the United States. Dr. Ursano serves on the editorial boards of the journals Military Medicine and The Journal of Psychotherapy Practice and Research. Dr. Ursano retired from the United States Air Force as a colonel in 1990.
Dr. Ursano is widely published in the areas of post-traumatic stress disorder and the psychological effects of combat, trauma, and disasters. His research group completed the follow-up studies of the USAF Vietnam era prisoners of war. He was part of the design of the repatriation of the Desert Storm prisoners of war. He and his team have served as consultants and completed studies on numerous disasters, disaster rescue workers, motor vehicle accident victims, family violence, and Viet Nam, Desert Storm and Gulf War veterans. He has been funded by the National Institute of Mental Health, the United States Army, the United States Air Force, and other national foundations and agencies.