FOR IMMEDIATE RELEASE

CONTACT: Connie Nelson
In Atlanta, 404-420-5128
ATLANTA…International experts will discuss the state of world conflict in a live webcast on www.cartercenter.org as part of the Conversations at The Carter Center series on Wednesday, Feb. 23, 2005, from 7 to 8:30 p.m.
"The State of World Conflict" is the third panel discussion in the 2004-2005 Conversations series. It will examine the challenges to conflict resolution in the world today, and the particular roles nongovernmental organizations and individuals can play in conflict prevention and resolution.
Experts include Ambassador Nancy Soderberg, former alternate U.S. representative to the United Nations, Tim Lister, former vice-president of CNN International, and Matt Hodes, director of the Carter Center's Conflict Resolution Program.
Ambassador Soderberg is vice president for multilateral affairs with the International Crisis Group in New York. She was alternate representative of the U.S. to the United Nations (1997-2001), deputy assistant to President Clinton for National Security Affairs and third ranking official of the National Security Council at the White House (1993-1997), deputy director of the Presidential Transition for National Security, and senior foreign policy advisor to Senator Edward M. Kennedy. She is author of "The Superpower Myth," to be published in March 2005.
Tim Lister has reported and produced international news and current affairs for 25 years, spanning print, radio, and television on three continents. During his 13-year tenure with the BBC, he helped launch BBC World Television and as vice-president of CNN, he planned and directed all news coverage by the network from 1998-2002. Most recently, Mr. Lister produced and co-wrote the CNN Presents documentary, "Between Hope and Fear: Journeys in Iraq."
Matt Hodes has directed the Carter Center's Conflict Resolution Program since 2002. He oversees the Center's conflict resolution efforts and is responsible for maintaining readiness for potential negotiation interventions globally. He previously held a variety of peacekeeping and post-conflict operations positions at the United Nations, serving in New York, Bosnia, Somalia, and the former Yugoslavia.
Conversations at The Carter Center is an annual series of evening programs designed to increase public awareness on issues of national and global importance. The final event for the 2004-2005 season is "Children's Mental Health: Navigating the System," Thursday, April 14, 2005, from 7 to 8:30 p.m. It will also be webcast live.

The Feb. 23 webcast will be archived on the Carter Center Web site following the event (www.cartercenter.org). Questions to panelists may be submitted in advance by e-mailing to: carterweb@emory.edu.

Note: The maximum number of reservations has been reached for all Conversations events. To place your name on the waiting lists of any of the remaining events, call 404-420-3804 and follow the instructions regarding necessary information. You will be contacted only if tickets become available. You may also come to The Carter Center on the night of the Conversations event for last-minute openings, although seats are not guaranteed. There is no charge for tickets.
####
The Carter Center was founded in 1982 by former U.S. President Jimmy Carter and his wife, Rosalynn, in partnership with Emory University, to advance peace and health worldwide. A not-for-profit, nongovernmental organization, the Center has helped to improve life for people in more than 65 countries by resolving conflicts; advancing democracy, human rights, and economic opportunity; preventing diseases; improving mental health care; and teaching farmers to increase crop production.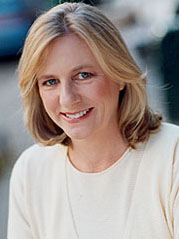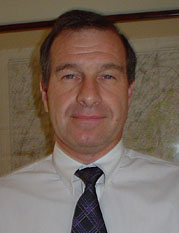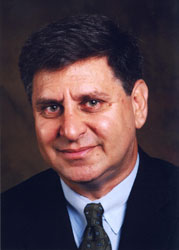 The Feb. 23 Conversations at The Carter Center will include Ambassador Nancy Soderberg (top), former CNN International Vice-President Tim Lister (center), and Matt Hodes (bottom), director of the Carter Center's Conflict Resolution Program. The topic is "The State of World Conflict."