Oct. 27, 2017
Jordan Ryan is vice president, peace programs, at The Carter Center.
Over the course of six recent posts, I shared some of the approaches to waging peace that that The Carter Center and its founder, former President Jimmy Carter, have developed or learned over many years.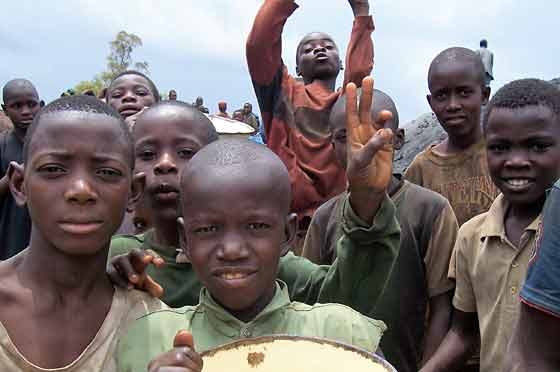 Children are put to work in mining operations in the Democratic Republic of Congo. Protection of human rights is one way to head off armed conflict. (Photo: The Carter Center)
3. Patience and persistence pay off.
4. Be both pragmatic and principled.
Let me conclude the series with a word about prevention.
Every one of the major conflicts of the last century evolved from lower-level tensions that simmered over years and even decades. From World War I to Syria to ISIS, there were clear signs of trouble long before full-scale war erupted.
In every case, there are inflection points that we later identify as lost opportunities to prevent the outbreak of conflict.
One such warning sign is the rise of demagogic leaders who use fear to galvanize popular support for violent or repressive actions against external or internal opponents, leading to escalating human rights violations.
Brave people are toiling for peace today in all corners of the world. They are organizing in their communities to document human rights violations and hold governments accountable; they are forging coalitions and movements, demanding remedies for government abuses; some are engaging in dialogue at the local level to stop cycles of communal violence, making their homes, schools and neighborhoods inspiring islands of peace.
As Americans, we must hold fast to principles of human rights and tolerance and make room for conversations with those whose political, religious, or other views we abhor. Sometimes this means setting aside ideology and identifying a common goal that we can work toward.
Each of us can help build a culture of peace from the ground up in our communities, campuses, and workplaces. That's a very good place to start.
Related Resources
Learn more about the Center's Peace Programs »