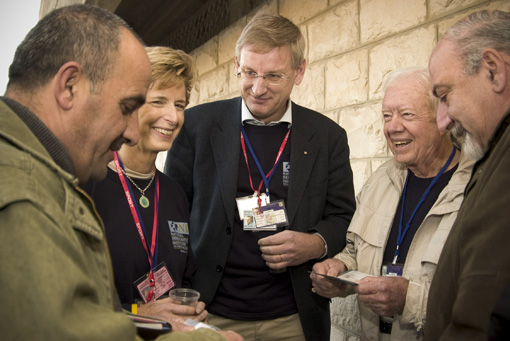 Place: West Bank, Palestine
Date: Jan. 9, 2005
Credit: The Carter Center
The Carter Center sent observers to the Jan. 9, 2005, election for president of the Palestinian Authority. The 80-member multinational delegation was co-led by former U.S. President Jimmy Carter, former Swedish Prime Minister Carl Bildt, and former New Jersey Governor Christine Todd Whitman. Pictured is an early voter in the West Bank.