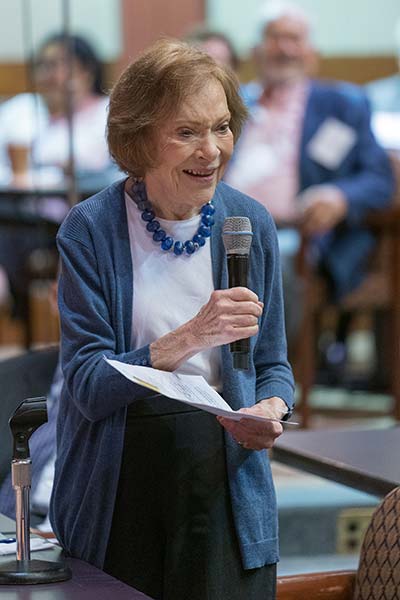 Place: Atlanta, Ga., U.S.A.
Date: 2019
Credit: The Carter Center
Rosalynn Carter speaks at the twenty-fourth annual Rosalynn Carter Georgia Mental Health Forum at the Carter Center in Atlanta, Ga., in May 2019. The forum, established in 1995, is held each May to address a timely mental health policy issue facing the state.