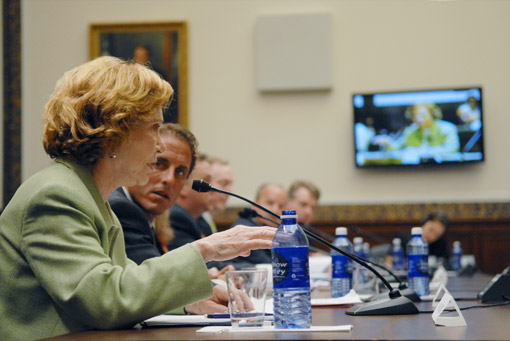 Place: Washington, D.C., U.S.A.
Date: July 10, 2007
Credit: The Carter Center
On July 10, 2007, Rosalynn Carter testified before a U.S. House of Representatives subcommittee in favor of the Wellstone Domenici Mental Health Parity and Addiction Equity Act, calling for mental illnesses to be covered by insurance on par with physical illnesses.
For more than 40 years, Mrs. Carter's active leadership in the field of mental health has helped bring this topic to national prominence as a vital component of overall health and wellness.