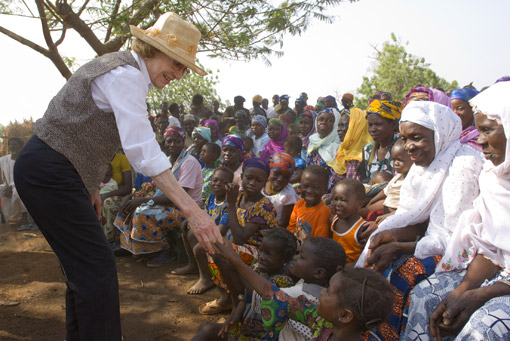 Place: Tingoli, Ghana
Date: Feb. 8, 2007
Credit: The Carter Center

Former First Lady Rosalynn Carter greets children in Tingoli, Ghana, during a Carter Center visit to see the country's progress eradicating Guinea worm disease and controlling trachoma, a devastating eye disease. The visit was the first stop on a two-week tour to call international attention to health needs among impoverished communities in Ghana, Sudan, Ethiopia, and Nigeria in February 2007. Since then, with Carter Center support, Ghana has halted transmission of Guinea worm disease and eliminated blinding trachoma as a public health problem.