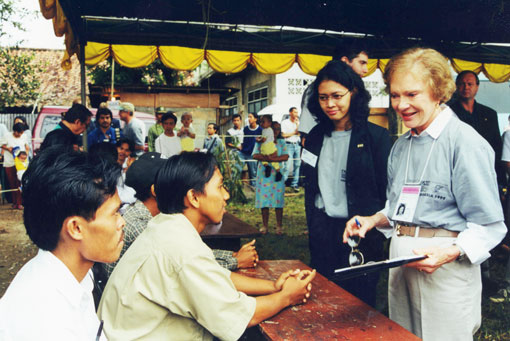 Place: Jakarta, Indonesia
Date: June 1999
Credit: The Carter Center
Former First Lady Rosalynn Carter observes at an Indonesian polling station in June 1999. Indonesia held its first genuinely democratic legislative elections in a process monitored by The Carter Center. The Center and the National Democratic Institute fielded a 100-member delegation led by former U.S. President Jimmy Carter and concluded that the elections were credible and represented the will of the people.